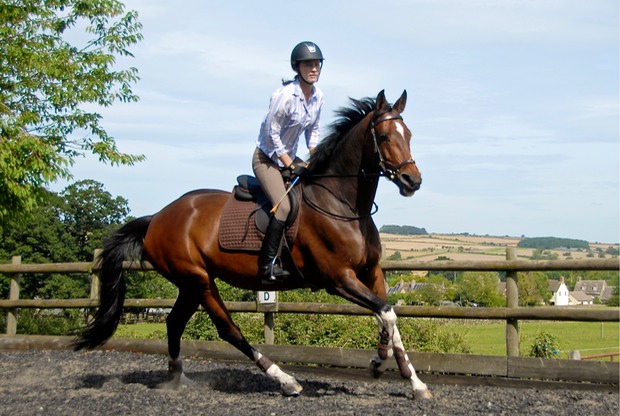 Depelaleen ("Delajla) joined us in 2012 as a 5 year old, directly from her breeder in Holland where she was graded in 2011 and accepted into the KWPN Studbook in Jumping section. Her sire, Quasimodo van de Molendreef, is known for producing offspring with good jumping ability and lots of movement. She is a kind, generous natured horse, making her a fantastic broodmare. The first foal she had, Latavris born in May 2015, was an embryo transfer Lord Leatherdale X Diva RW.
She was then put in foal to the exciting Show Jumping stallion Diarado. On July 9th, 2018 our impressive colt foal, Diodoro, was born. 
In 2019, Delilah was put in foal to Zirocco Blue and produced a beautiful filly foal Phoenix on June 2nd, 2020.
                                                           HEARTBREAKER         BACAROLE
                                                           ST JARME                     LYS DE DARMEN                 
                                                                                                 ST FREJA  
DEPELALEEN                                                                                                 
                                                            KARLSTAD                   CHIANTI
                            PELALEEN                                                                                                                                                                   
                                                            LELALEEN                    VENEUR DU PRELET     
                                                                                                  FELALEEN